Student Leadership Institute
Mission
To assist young people in the development of their leadership philosophy and skills by exposing them to a biblically-based, practical, multifaceted, year-long program.
Student Leadership Institute, or SLi is our umbrella organization for student leadership. In addition to providing leadership training, it will also incorporate numerous opportunities for the application of this training. This will happen regularly in the form of student-created service groups called Campus Connections.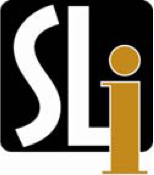 What different types of meetings are there?
1)      Discussion Groups – Three SLi student groups (to be announced at the beginning of the year) will meet separately to think, discuss, and research a current marketplace issue. Ultimately, they will form their individual positions on the topic and create and deliver presentations to other SLi students.
2)      Guest Speakers – Leaders from the Tampa community and beyond will visit our campus to share what they have learned. 
3)      Campus Connections – These are student-created servant leadership groups actively serving both on campus and in the Tampa community. Recent examples include Ambassadors, Oak Grove Outreach and Special Needs Outreach. 
4)      Leadership Luncheons – These may happen on or off campus and will involve a guest speaker.
5)      Leadership Training – All of SLi meet regularly for training conducted primarily by staff.